Project References
dTHOR Project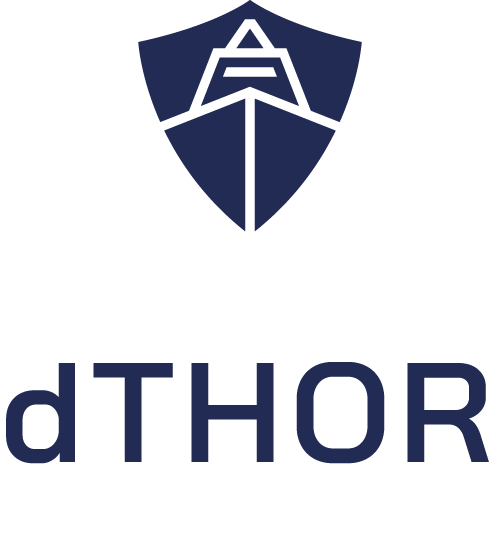 dTHOR-Digital Ship Structural Health Monitoring is an European Defence Fund (EDF) funded project that will develop the next generation of predictive Ship Structural Health Monitoring (SSHM) systems. These systems will be based on innovative utilisation of large amounts of load and response measurements from robust and advanced sensor systems, a digital framework complying with recognised open standards for data exchange, and hybrid analysis and modelling (HAM) which combines physics-based and data-driven models.
dTHOR will consolidate end-users' military operational requirements based on improved battle damage and structural integrity assessment, reduced hydro-acoustic signatures, and more accurate operation of weapon systems. By delivering the above-mentioned predictive capabilities, the dTHOR project will enable;
A holistic approach to complete lifecycle management from design to decommissioning;
Effective transition from traditional time-based to condition-based maintenance;
Increased operational availability and increased levels of safety;
Continuous optimisation of operational performance in peace time and war time/crisis situations;
Game-changing speed of knowledge transfer between Research, Innovation, Design and Operations (the digital RIDO-concept).
The dTHOR consortium is characterized by diversity and complementary of the 35 partners from 11 Member states/associated country (Spain, Norway, Sweden, Denmark, Netherlands, Belgium, Germany, France, Italy, Greece and Estonia) and with the following profiles: SMEs, mid-caps, RTOs and leading shipyards. The development of a SSHM system based on open standards agreed upon by a strong pan-European consortium representing the whole supply chain helps to support cross-border cooperation.
TSI will bring its expertise in structural design of ships, structural health monitoring of complex marine structures and underwater noise management to participate in key tasks of the project, more specifically those related to:
Definining the requirements for SSHM.
Identify and propose the most suitable set of sensors for SSHM
Elaborate on the most adequate strategies for Hull CBM.
Management of Underwater Radiated Noise of Navy Vessels.
Strategies for improving the accurateness of weapons systems, under the SSHM perspective
Finally, we emphasize the importance of the proximity to the naval end-users via the 5 naval shipyards located across Europe, the consortium is in a good position to integrate their requirements, lessons learned and feedback.