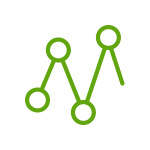 Consolidated in the specialized engineerings market
Measurement solutions and special tests. TSI is an engineering company which specialises in vibrations and noise, with over 30 years of experience providing solutions and services in the dynamics and acoustics fields. Benchmarks in noise and vibration measurements, as well as dynamic and shock tests:
MEASUREMENT OF VIBRATIONS
PREDICTIVE MAINTENANCE

Vibration Analysis
Thermography
Ultrasounds
Endoscopy

FAT TESTS, SAT TESTS, COMMISSIONING SUPERVISION.
MEASUREMENT OF ACCELERATIONS
DYNAMICS TESTS

Experimental Modal Analysis.
Determination of Modal Parameters: Natural Frequencies, Eigenmodes and Damping. Operation Deflection Shapes (ODS) analysis.
VIBRATION MEASUREMENTS IN SHOCK TESTS
VIBRATION MEASUREMENTS:

Torsional
Axial
Lateral on propeller shafts

IN SITU DYNAMIC BALANCING
ALIGNMENT
ACOUSTIC MEASUREMENTS:

Noise
Reverberation
Acoustic insulation
Impact noise
Our experimental analysis department is made up of engineers with a multidisciplinary skillset. This department, closely related to the calculations department, provides TSI with a dominant position to diagnose failures and design efficient solutions adapted to our customers´ requirements and needs.
MEASUREMENT OF VIBRATIONS
The correct interpretation and analysis of vibration measurements on industrial machinery allows for minimising incipient failure in order to reduce maintenance and repair costs.
By means of Predictive Maintenance or Condition-Based Maintenance we can assess the condition of the machinery, optimising predictive maintenance and reducing corrective maintenance.
We employ the following assessment techniques:
Vibraciones Analysis.
Termography.
Ultrasounds.
Endoscopy.
MEASUREMENT OF ACCELERATIONS
Acceleration measurements can be used to design, for instance, anti-shock supports or electronic equipment consoles located on structures which are subject to high vibration levels.
FAT TESTS, SAT TESTS, COMMISSIONING SUPERVISION
Factory Acceptance Tests (FAT) are a set of tests performed at the suppliers facilities, i. e. at the factory Site Acceptance Test (SAT) are a set of tests performed at the client´s facilities, which is the final location of the equipment.
FAT and SAT tests are not mandatory requirements, however both are considered part of acceptance tests and good engineering practice.
A well-designed, planned and executed commissioning allows for a substantial increment of successful activities, in order to meet the client´s expectations.
Acoustic measurements allow for verification as to whether the acoustic levels meet the noise thresholds defined by different legislations: local (municipal ordinances against acoustic contamination), regional and national acoustic protection.
We can perform the following services
Acoustic studies
Acoustic measurements
Acoustic insulation measurements
Impact noise measurements
Intensimetry measurements
Acoustic audits
Time-reverberation measurements
TSI is an engineering company which specializes in vibrations and noise with over 36 years of experience providing solutions and services in the dynamics and acoustics fields.
Dynamic parameters are generally identified by acceleration records on certain degrees of freedom of a structure, which must be independent and enough to characterise its movements. The excitations considered can only be natural or forced.
Experimental Modal Analysis: The target of a Modal Analysis in structural mechanics is to define the natural frequencies (eigenvalues) and vibration modes (eigenvectors) for an object or structure subject to free vibration.
IN SITU DYNAMIC BALANCING
Imbalance is one of the most common causes of vibration in rotating machinery. It can be diagnosed and corrected in a single visit. We can perform a dynamic balancing on turbines, industrial fans, fan-coolers, motors, coolers, .. "In situ" balancing has the advantages of not requiring disassembling, transport, support frame execution and assembling heavy or big dimensions rotors, or installed in places with difficult access that need cranes or other operations.
VIBRATION MEASUREMENTS IN SHOCK TESTS
The objective of shock tests is to evaluate the reliability of devices or components subject to severe shocks, as a result of sudden movement changes or applied forces due to maneuvering, transport or another field operation The mechanic shock test system consists of an electrodynamic vibrator with a power amplifier, an accelerometer, a vibratory table, a tray with accessories, etc.
Rotating machinery is prone to misalignment. Almost 50% of rotating machinery experiences misalignment problems.
Correctly aligned machines reduce energy consumption, failures in sealings, shafts and couplings, coupling temperature, vibrations and they prevent shaft breakages, …