Press, news, upcoming projects, trainings. | TSI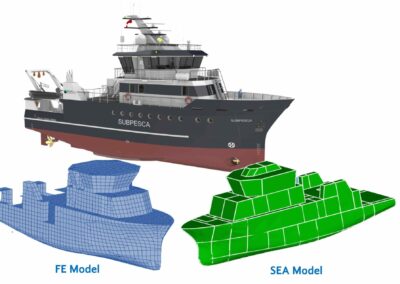 THE CHILEAN SHIPYARD ASENAV HAS SELECTED TSI FOR THE DYNAMIC-ACOUSTIC DESIGN OF THE NEW FISHING AND OCEANOGRAPHIC RESEARCH VESSEL FOR SUBPESCA.
The Chilean shipyard ASENAV has selected TSI S.L -Técnicas y Servicios de Ingeniería- as noise, vibration and radiated noise to water (URN) consultant. TSI will be present during the different stages of design, construction and official tests of the fishing and oceanographic research vessel -FRV- being built for SUBPESCA.