Since 2001 TSI has a Quality Management System as it is described in the UNE-EN-ISO 9001:2008 and it is certified by leading certification bodies like DNV, UKAS, RvA, for the following services: "Specialized services of engineering and consultancy in Vibrations and Noises and related training. Carrying out of dynamic tests: Measurements, Analysis and Control. Sales of Vibrations Monitoring Systems and Technical Service. Building Technical Assistance".
Additionally, since 2010 Almaraz-Trillo NPPs audit TSI, verifying that all the activities of Measurement services, Noise and Vibration Analysis and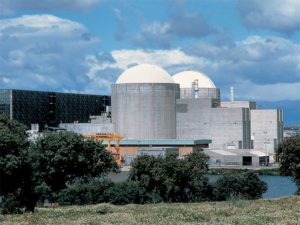 Control and Calibration and Evaluation and calibration of Vibration Monitoring Systems carried out by TSI in Almaraz-Trillo Nuclear Power Plants comply with the UNE-EN 73401 requirements: "Nuclear Facilities. Quality Assurance". This assessment is a requirement for providing engineering services to Almaraz and Trillo Nuclear Power Plants.
The aim of the audit is to verify that TSI counts on the means and has enough experience for carrying out the specified activities along with a system that satisfies all the applicable requirements of the activities.
The result of the external Audit done by Almaraz-Trillo NPPs has been satisfactory hence the certificate of compliance has been renewed until 2016. TSI therefore continues in Almaraz-Trillo Nuclear Power Plants' supplier database, and is authorized in the Evaluation Report to carry out safety and non-safety related services.
This certification is another external acknowledgement of the quality of TSI's continuous improvement motivated working system.